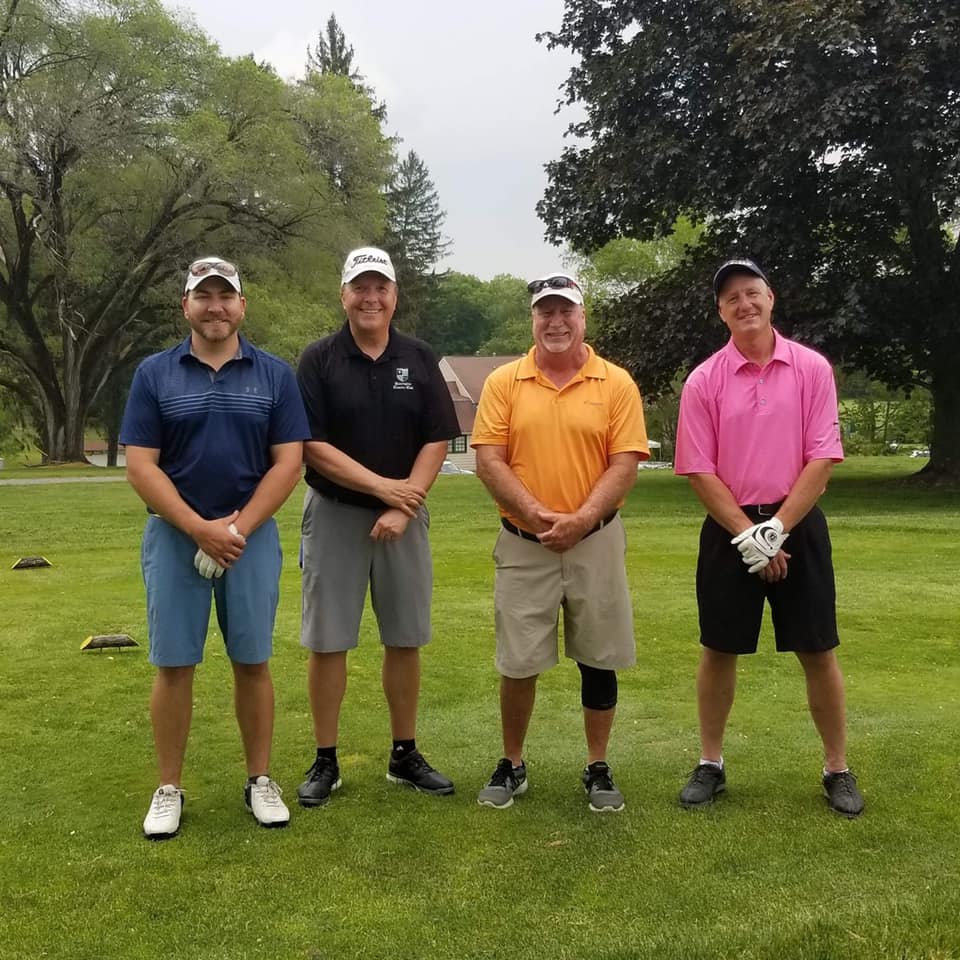 Congrats to our winners!
The United Division:
Huntingdon Fiberglass with golfers Nate Sharpless, Andy Kyle, Kevin Long, and Adam Kifer.
The Paterson Agency with golfers Charlie Paterson, Andy Fouse, Lantz Thompson, and Luke Thompson.
The Way Divison:
Bob Perks Cancer Assistance Fund with golfers Ed Washell, Larry Walker, Paul Tomczuk, and Tom Tavicani.
Fairfield Inn with golfers Dustin Shriner, Boomer Fox, Brad Boonie, and Nick Boonie.
Putting Contest Winner: Max Hetrick
"Hit the Green" Drawing Winner: Blake Gall, who won a free foursome at the Huntingdon Country Club.
Ladies Longest Drive Winner: Deb Goodman
Closest to the Pin Winner: Joe Grajewski, (12 feet, 11 inches) on Hole # 12 and an anonymous winner on Hole #5 who generously donated his gift certificate back to a lucky winner pulled from the leftover 50/50 tickets - awarded to Dr. Bill Frazier.
Longest Putt Winner: Cindy Clarke (19 feet, 8 inches)
BALL DROP Winner: Christy Chamberlain with her winning ball #168